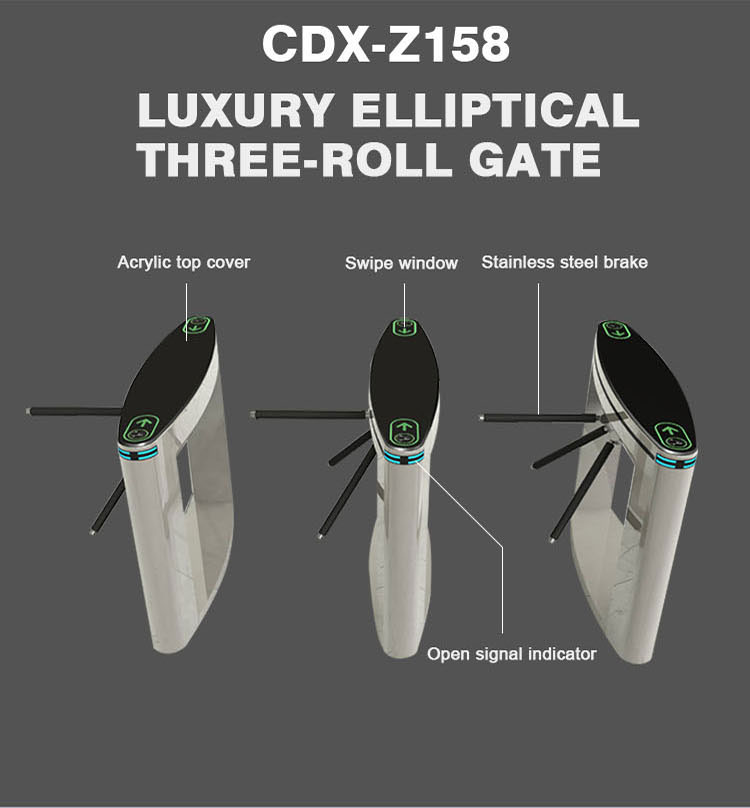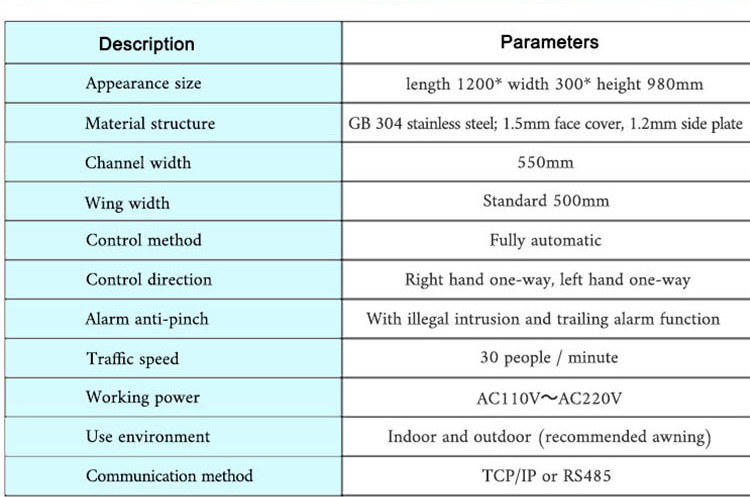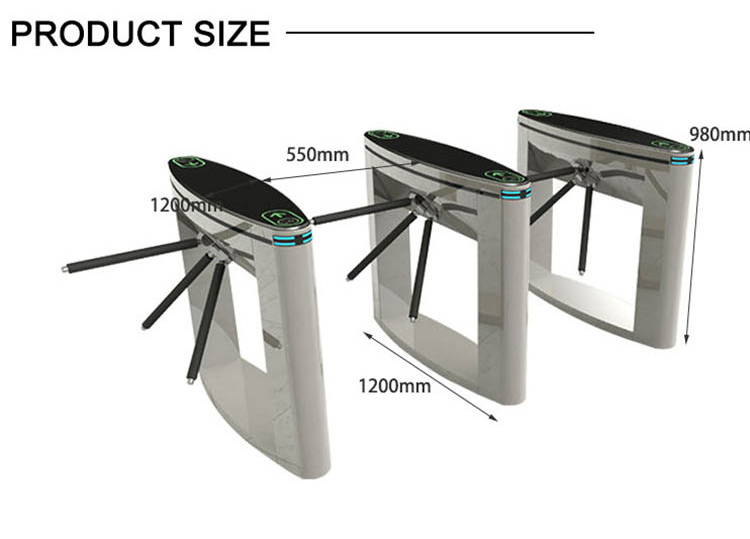 Advantages:
1. It adopts the national standard high quality 304 stainless steel shell rainproof design, full CNC laser cutting production, which is both beautiful and better to prevent rain and rust.
2. The gate control panel is equipped with multiple over-current and over-voltage and lightning protection circuits to make the system run more stable and reliable.
3. automatic anti-collision self-reset three-roller brake special movement, integrated design, stable performance. Brushless motor + encoder precision control + precision clutch, 8 million stable operation. After receiving the opening signal and the rotation signal, the brake lever automatically rotates 120 degrees under the motor drive, one person and one pole. After being hit by an external force, the brake lever is automatically locked and cannot be violently passed; after the external force is released, the brake lever is automatically reset to the middle position.